In today's fast-paced and ever-changing business scene, organisations continually seek new solutions to stay competitive, improve efficiency, and satisfy changing customer expectations. Agile methodologies have evolved as a prominent strategy for thriving in this fast-changing industry, promising to unlock a company's real potential. Agile practises have gained universal acceptance as a game-changing strategy for increasing flexibility, fostering collaboration, and driving continuous development. Organisations across several industries are seeing the importance of agile approaches and considering their deployment to thrive in the face of market difficulties. Despite its widespread adoption, many businesses need help to fully realise Agile's inherent potential. This is where Agile Coaching comes in, assisting organisations in realising the full potential of Agile and achieving extraordinary results.
Agile Methodologies: An Overview
What Exactly is Agile?
Agile project management and product development is a collaborative and iterative process. It prioritises adaptation, flexibility, and customer-centricity. Rather than following inflexible plans, Agile techniques welcome change, allowing for fast modifications based on consumer input and changing market demands.
Agile's Fundamental Principles
The Agile Manifesto outlines a set of principles that underpin agile approaches. Customer satisfaction, continuous delivery, cooperation, and adjusting to change precedence over following preset processes and documentation. Quirk's certified Agile coaches can assist your organisation in identifying and implementing the best framework for your unique needs and sector.
The Need for Agile Coaching
While Agile techniques have several advantages, properly adopting and implementing them inside an organisation may be difficult. Agile coaching is critical in helping teams and stakeholders through this transformative journey, offering the required support, skills, and knowledge to guarantee a smooth and successful Agile implementation.
The Importance of Agile Coach Certification
Quirk is proud to have a staff of qualified Agile coaches with considerable expertise in a variety of sectors. Our coaches bring various experiences and insights to the table, allowing them to customise Agile approaches to match your organisation's particular demands and problems.
What is an Agile Coach's Role?
A person who supports organisations, teams, and people in implementing agile practices and processes is known as an agile coach. An agile coach aims to promote more efficient, open, and cohesive teams as well as better customer results. Helping teams comprehend and apply agile ideas and practises is one of the main responsibilities of an agile coach.
Agile coaches are essential in assisting organisations in implementing agile practices and methodologies. They are the professionals who can train teams to self-organise and operate productively, and comprehend and apply agile concepts. There are several resources out there to assist you in getting started if you're interested in becoming an agile coach. Additionally, a variety of certificates are offered that can serve as evidence of your expertise.
The Power of Agile: Transforming Organisations for the Future
Agile emphasises iterative development, continuous improvement, and collaboration in its set of guiding principles and practises. It is a method of working that is intended to be adaptive and flexible so that teams can react to change rapidly. Agile coaches are trained experts who support organisations in implementing agile processes. They collaborate with teams to comprehend their wants, difficulties, and objectives. They then assist teams in putting agile techniques into practise, so they may accomplish their objectives. Agile coaches don't provide easy fixes or solutions to issues. The emphasis is on assisting teams in coming up with their own answers. They achieve this through challenging assumptions, offering assistance, and fostering a spirit of cooperation and trust.
Agile Coaching: Your Road to Improved Team Performance
Agile approaches minimise inefficiencies and simplify workflows, resulting in more productive and efficient operations. Because of enhanced efficiency, organisations may now produce high-quality products or services in shorter timeframes.
Improved Customer Satisfaction
Agile's emphasis on user input guarantees that your services fit consumers' ever-changing wants and preferences. This client-centric strategy results in improved levels of satisfaction and enhanced customer loyalty.
Adaptability is essential for company success in today's fast-changing environment. Agile approaches enable organisations to adapt quickly to market changes and make data-driven choices.
Empowered and Engaged Teams
Agile encourages team members to have a feeling of ownership and empowerment. Employees become more engaged and motivated when they are involved in decision-making and given authority over their job.
Promotes Collaboration and Communication
Agile methods encourage cross-functional collaboration and open communication. A proactive coach helps break down silos, ensuring that teams, departments, and stakeholders work harmoniously toward common goals. This collaboration increases knowledge sharing, fosters camaraderie, and allows the organisation to leverage the skills and competencies of its members.
Why Partner with Quirk?
Expertise Across Sectors:
Quirk has a demonstrated track record of producing great results in a variety of sectors. Our coaches' knowledge spans technology, finance, healthcare, marketing, and more, guaranteeing that we can respond to your business's particular difficulties and possibilities.
Agile Solutions That Are Unique
Every organisation is unique and has no one-size-fits-all Agile deployment strategy. Quirk provides customised solutions that are in line with your company's culture, goals, and existing procedures, providing a smooth and successful transition to Agile methodology.
Accelerated Agile Adoption:
With Quirk on your side, you can anticipate an Agile adoption process that is both rapid and successful. Our coaches collaborate with your teams to establish Agile ideas, practises, and attitudes, resulting in speedier development and measurable outcomes.
Constant Support and Improvement
We continue to work with you beyond the first agile deployment. In order to ensure long-term success, Quirk provides continuing assistance. To make sure you are getting the most out of agile, we continually assess and improve agile practices and results.
Conclusion
Your company can achieve greatness and realise its agile potential by working with Quirk. Agile methods have been proven to be ground-breaking in terms of boosting output, teamwork, and client happiness. Your organisation can confidently traverse the agile path and achieve outstanding outcomes with the assistance of Quirk's certified agile coaches.
Adopting agile practices is crucial for organisations to thrive in today's unpredictability and fast change environment. Quirk delivers the knowledge, skills, and support required to adopt and implement agile effectively. By cooperating with us, you may realise your agile potential, adapt to a changing industry, and succeed in giving value to your consumers.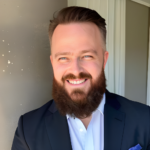 Brad Quirk
Brad Quirk is a data-driven Agile Coach with a proven track record of executing large-scale organizational change across various industries, helming some of Australia's largest transformation programs. Brad has also developed several Atlassian Jira apps, including the Dependency Mapper, which is among the Top 20% of apps installed on the Atlassian Marketplace and has also been featured on Atlassian's 'Staff Picked' list of shortlisted apps. Brad has a heavy focus on early agile adoption, creating workplace cultures that embrace change, and highlighting improvement opportunities through engaging and interactive data visualizations. He promotes the best use of various methodologies across all levels of management, including Scrum, SAFe, and Kanban. In his spare time, he enjoys working out, watching pro wrestling, and managing the collective chaos with his wife, daughter, two cats, two dogs, and three horses.